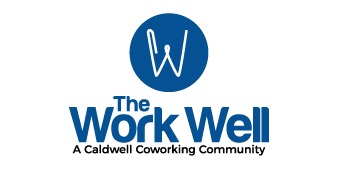 The Work Well offers unique office packages that are completely customizable to fit your needs. We understand that the office environment has shifted since the start of the pandemic. If you're looking for an option to have a workspace or private office, but still be close to home - The Work Well is perfect for you!
Coworking is a style of work where professionals, who are not necessarily employed by the same company, share a physical working environment and common areas such as the kitchen and printer. Although each coworking community is different, each one typically offers private offices, dedicated desks, virtual memberships, rentable conference rooms and so much more. 
Coworking spaces are popular given their flexibility with rental terms - you are not tied down to a 5 year lease and you have the opportunity to expand your business footprint. You also get to walk alongside other small business owners that are looking to make connections. You never know when you might need a real estate agent to help a friend out or a tax consultant! 
If you're looking for more information on what coworking/flexible office is all about, check out this blog from our partner Alliance. Ready to make the jump to a coworking community, don't hesitate to reach out! We'd love to chat or schedule a tour to check out our space!