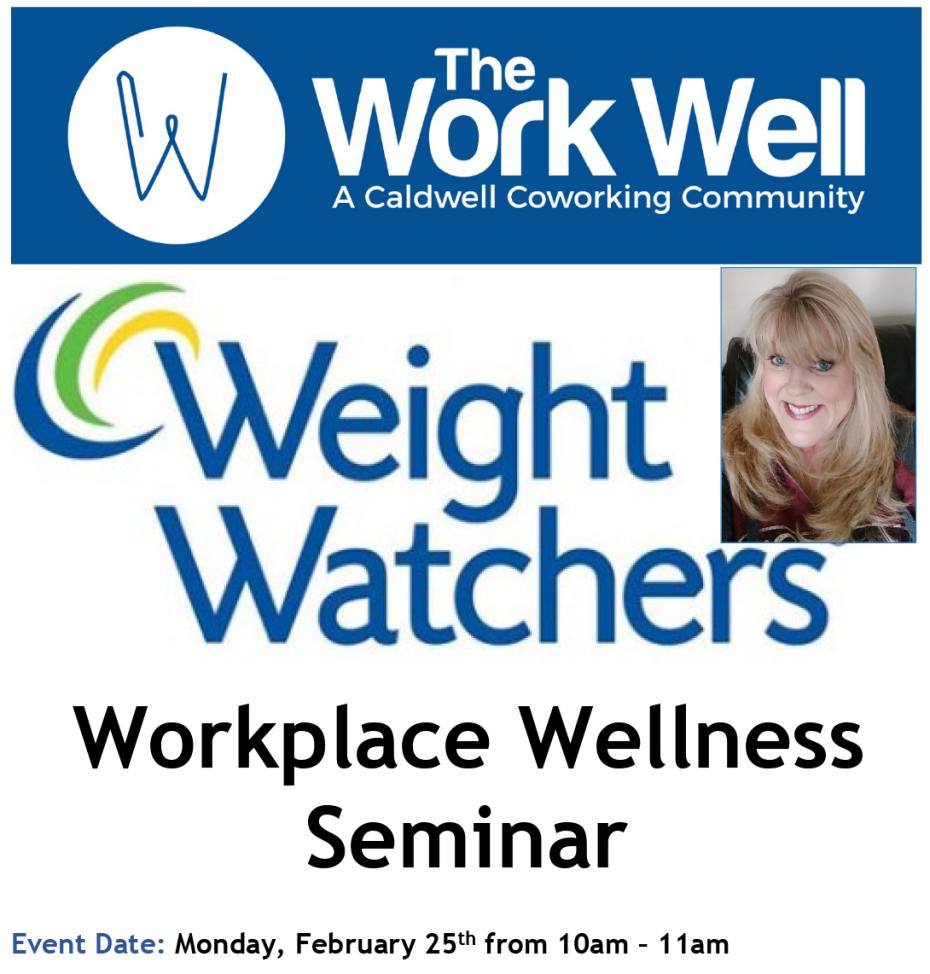 Work well and live well – that's one of our missions to provide members.
So we are pleased to host Kim Henson with Weight Watchers, who will be presenting information on their Wellness program and discussing partnerships currently offered to help support members in starting a wellness journey. You will also have an opportunity to sign up and attend Workshops at their Eldridge Studio.
Kim will be at The Work Well from 10a – 11a on Monday, February 25.
The event is Free, but you must register. Click HERE to RSVP for this informative event.