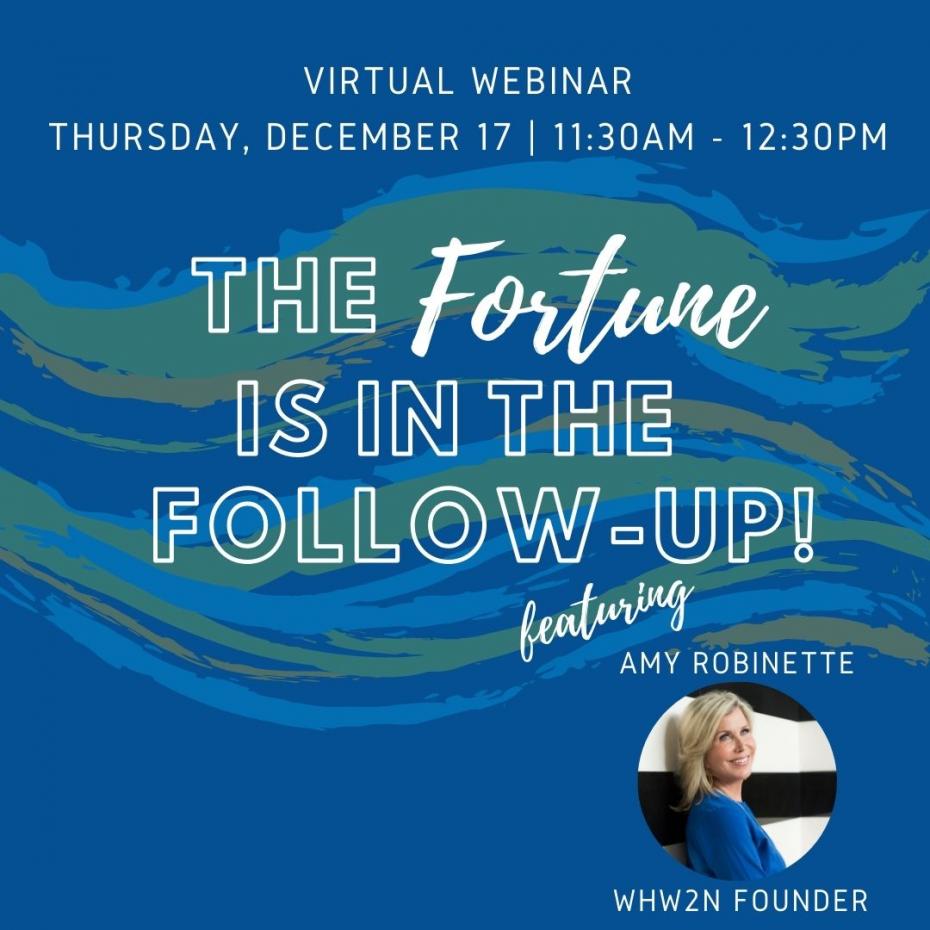 The Work Well is excited to welcome back Women Helping Women 2 Network Founder and President Amy Robinette. She is a best-selling author and networking expert who will discuss how to win sales and improve your bottom line by mastering the importance of The Follow-Up.
Amy is also the founder and president of her own successful Houston-based company, The Gold Buying Girl, a home gold party business, as well as founder of Women Helping Women 2 Network, which is the largest and fastest growing women's networking organization in Texas.
Before founding both of these companies, she had a successful career in the personnel industry and achieved Top Producer status, billing over 5M a year. This is where she learned that The Fortune Is In The Follow-Up.
THIS VIRTUAL WEBINAR IS FREE and OPEN TO THE PUBLIC