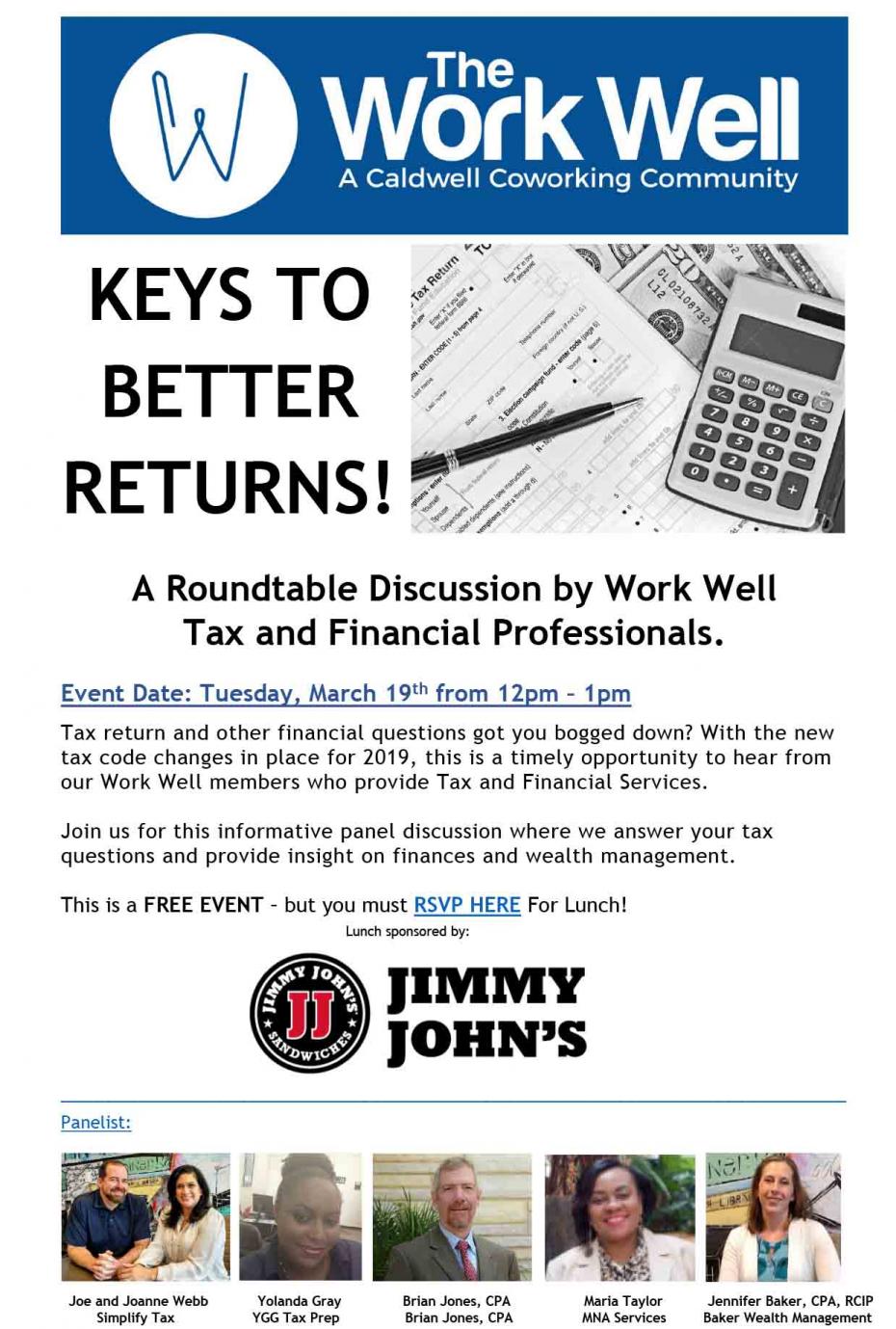 KEYS TO BETTER RETURNS!
A Roundtable Discussion by Work Well Tax and Financial Professionals
Tax return and other financial questions got you bogged down?
With the new tax code changes in place for 2019, this is a timely opportunity to hear from our Work Well members who provide Tax and Financial Services. Join us for this informative panel discussion where we answer your tax questions and provide insight on finances and wealth management.
This is a FREE EVENT – but you must RSVP HERE For Lunch!